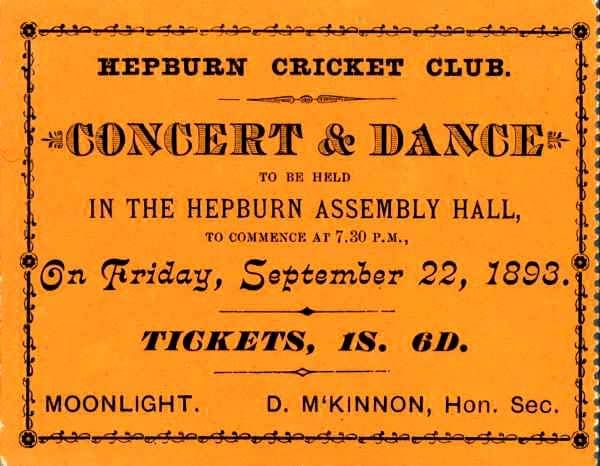 This is about the earliest year dated dance party flyer we can find at the moment. Sounds like a nice dance party, in the Moonlight Spring Equinox . Hepburn is about 1 hours drive from Melbourne - a little longer by horse and cart. Good ticket price too, that's about 15 cents. See you there!
This one's earlier, estimated as 1880's but no year. For a good cause too, the Daylesford Hospital, and as the flyer states (so it's got to be true ;)) ' EXCELLENT PROGRAMME
Daylesford is an old gold rush area. Hepburn has great mineral Springs baths and water etc.