Can you shuffle to rock ? Sure you can, you can shuffle to any music you like, otherwise we'd all have to shuffle to music from 1992 and be forbidden to shuffle to anything else.
Totally nuts, and we oldskoolers would just ignore any fool thinking they could tell us what music we could listen and dance too.
That's Melbourne culture and Shuffle culture, where
CREATIVE FREEDOM RULZ !
Just like AC/DC here cruising down Swanston street Melbourne in 1975 with their first track off their first album - It's A Long Way To The Top, If You Wanna Rock n Roll. And Bon Scott does a great bagpipe solo !!!
We do things our own way in Melbourne, with a little help from some great shuffle girls from Brasil ;)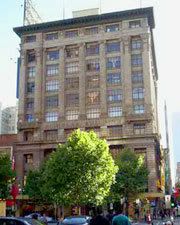 The clip has some great footage of Melbourne in 1975. There's even shots of where I've been living in my studio for the past 10 years, The Nicholas Building
It's near the end with Bon on lead bagpipe. It's this very area the shuffle and Phats were created in, down Flinders Lane.
And check out Angus (lead guitar) doing his famous 'ANGUS STOMP' a well known and loved stomp style from Melbourne in the 1970's.
AC/DC meet Girls Shuffling In Brasil