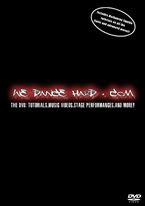 Our good friend Len Hall from
We Dance Hard has just released what MSO considers to be the best Melbourne Shuffle tutorial ever. - and yes you may quote us ;)
Great job Len. This DVD is a fully comprehensive guide to shuffling. With fantastic clear footwork for all the common shuffle moves spins etc. And there's enough time in each example to actually practice along with it. A great way to learn and practice at the same time.
Beginners...I defy you to get lost with this dvd ;) No excuses, it's everything you need to learn, practice and at the end shuffle along to with a great music video section with live shuffle party footage, vid mixes and stomping soundtrack.
This is where to get it  >>>